Often the shape of a clock is one of the remarkable features. However the Grandfather clock of the month March also catches the eye by its colour.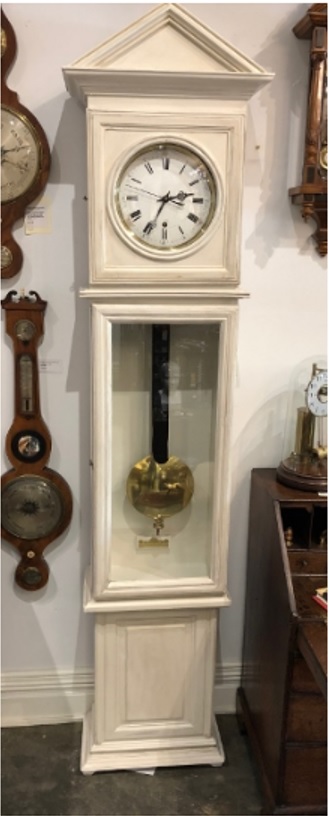 This beautiful antique French long case clock has an beautiful white colour which suits many indoor areas, even when you are looking for lighter accessories for your home.
The enamel dial has a large enamel dial and a duration of 14 days. With its impressive 2m14 in height this timber painted grandfather clock is a piece that will impress everyone who sees this clock.
The clock is around 150 years old and dates from circa 1870.
Come to our shop to see this clock in person and you will love it from the first moment you lay your eyes on it.
We also have other antique grandfather clocks for sale. You can visit our webshop or our store in Perth, WA.