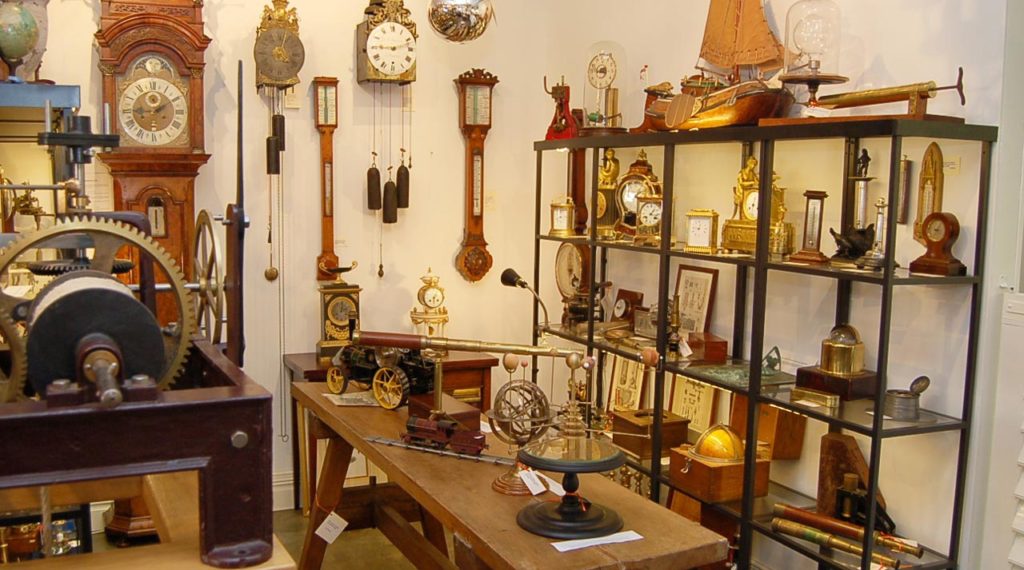 Antique Clocks in Perth: Welcome to Dutch Antiques
Founded in 1980, we repair and restore barometers and antique clocks, since 2002 in Perth.
We also have a wide variety of antique clocks, antique barometers, scientific instruments, steam engines and other interesting antique items for sale.
When your clock has missing parts, you can count on us to hand craft the replacement to suit its original age and style. Additionally, our clockmaker's experience and our extensive library of resources allow us to maintain that authenticity. For barometers, on the other hand, our workshop has a range of parts for replacement or restoration. We also restore painted dials and cabinets when you need us to.
At Dutch Antiques, here is what our clock repair services have for you:
Fully guaranteed work
Free quotes
Guaranteed prices
Most work completion in four to six weeks
House calls in the Perth metro area
Antique Clock Repairs and Restoration by a Qualified Clockmaker
Jot Rijks, our qualified clockmaker, does all barometer and clock repairs in Perth from our fully equipped workshop.
He attended a 4-year full-time study at the Christiaan Huygens School in Rotterdam, Netherlands in 1975. He gained further experience at Garrard's Crown Jewellers in London and in the United States. He also had his own business back in the Netherlands.
In 2002, Jot and his family moved to Perth, where he started on Stirling High Way in Claremont. In 2013, he moved into his own premises in Nedlands, but remained on Stirling High Way.
Currently, he is a member of  the Antiquarian Horology Society (AHS).
Where to Find us
Address:
Unit 23 Chelsea Village
145 Stirling Highway,
Nedlands 6009 WA
Phone:
08 93853054    or   0404197597
Shop Hours:
Monday-  shop closed
Tuesday – Friday 10.00 am – 3.30 pm
Saturday  10.00 am – 2.00 pm
Or by appointment
Shop will be closed from August 6th , reopen October 12th
Subscribe to our Newsletter