Sometimes, something small can stand out big time.  We present to you, a 300 year old French pocket watch signed by C.Gouchon A . Amiens.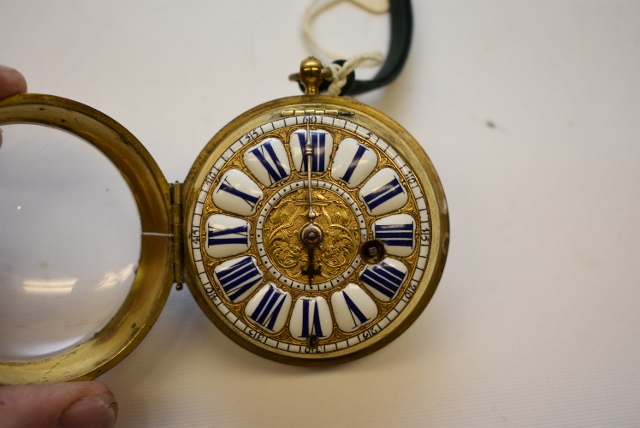 This beautiful watch has a so called "oignon" design called after, you wouldn't believe it – an onion. The round bulky design has the shape of an onion, which led this group of pocket watches tob e called this way.
Rarely you will find watches that are over 3 centuries old in such a great condition. It has been beautifully finished with gilt and enamel cartoughe dial, in gilt brass case.
If you are looking for other antique pocket watches for sale, view our (online) collection.