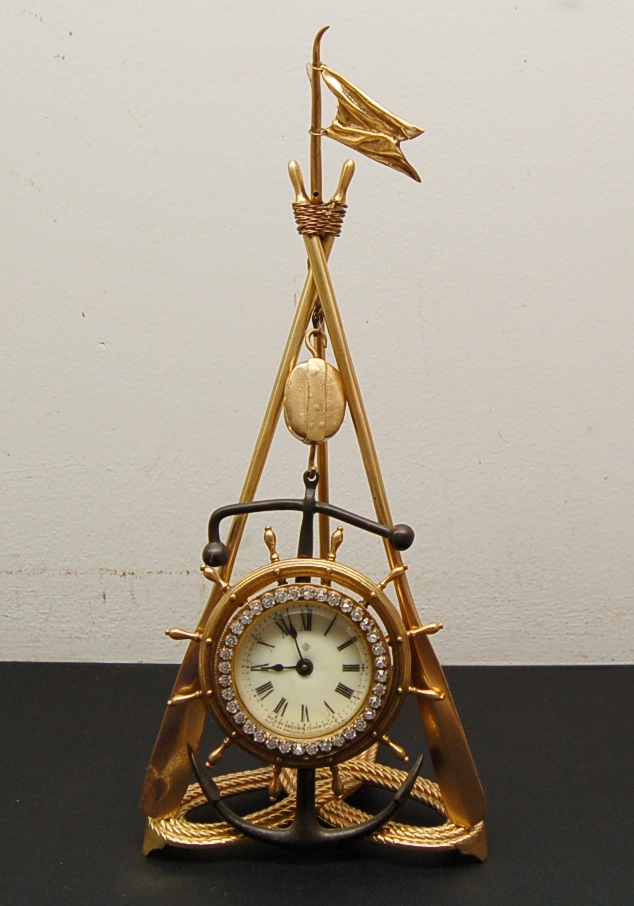 This month we are looking at a clock with a truly distinct look. The Ansonia "Navy" Clock.
At the heart of this clock there is a beautiful ship's steering wheel with a clock in the middle. The edge of the clock is embedded with jewels which gives it a luxurious look.

Behind the steering wheel you can see an anchor with ropes at the base of the clock. The triangle shape is created by the oars. the design of the clock is finished with a flag at the top.
The clock is made of brass and silver and has a height of around 12 inches.

If you are looking for a clock with a distinct design, then this Ansonia Navy one day clock is the clock just for you.
Priced to sell, this Ansonia Navy Clock can be found at https://dutchtimepieces.com/product/ansonia-navy-clock/
Or have a look at our other Antique Mantel Clocks.