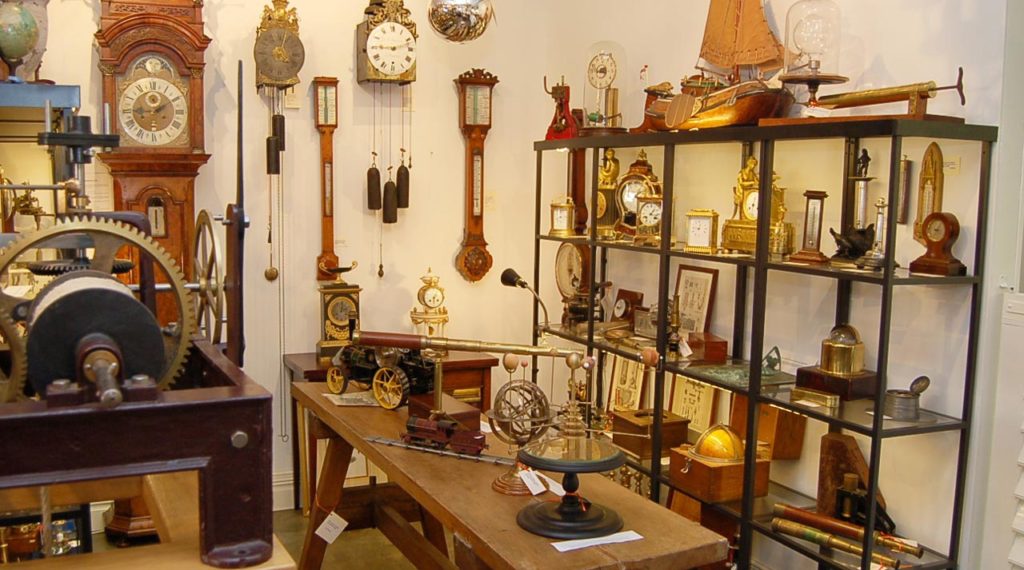 Antique Clocks in Perth: Welcome to Dutch Antiques
Founded in 1980, we repair and restore barometers and antique clocks,since 2002 in Perth. We also have a wide variety of antique clocks, antique barometers, scientific instruments, steam engines and other interesting antique items for sale.
Repairs and Restoration by a Qualified Clockmaker
We do not need to employ trade workers to fix your clocks and barometers because our qualified clockmaker, Jot Rijks, completes the job within our own premises. He is a member of the Watch and Clockmakers of Australia (WCA), the Master Clock and Watch Makers of Western Australia (MCAW) and the Antiquarian Horology Society (AHS).
When your clock has missing parts, you can count on us to hand craft the replacement to suit its original age and style. Additionally, our clockmaker's experience and our extensive library of resources allow us to maintain that authenticity. For barometers, on the other hand, our workshop has a range of parts for replacement or restoration. We also restore painted dials and cabinets when you need us to.
Jot takes care of all repairs and restorations from our fully equipped workshop in Perth. The services come with free quotes, a full guarantee and completion within 4-6 weeks. We also entertain house calls in the Perth metro area.
A Variety of Antique Scientific Instruments
Apart from repairs and restoration, we offer a variety of antique devices for sale.
When you browse through our collection, you will see different types of clocks from all over the world — longcase, bracket/mantle, wall, carriage, industrial, turret and electric clocks as well as chronometers. You will also have a range of antique barometers, scientific instruments, steam engines and other unique antique items to choose from. Feel free to browse through them to find what you are looking for.
At Dutch Antiques, we have solutions for your antique clock and barometer concerns. Get in touch with us at (08) 9385 3054.
Where to Find us
Address:
Unit 23 Chelsea Village
145 Stirling Highway, Nedlands 6009 WA
Phone:
(08) 9385 3054
Shop Hours:
Monday- Shop closed
Tuesday – Friday 10:00 am – 3:30 pm
Saturday  10:00 am- 2:00 pm
Or by appointment
Subscribe to our Newsletter